Facebook and Instagram are universally known as the power players in the paid advertising world. They receive the hype because of success story after success story.
But what about the lonely ghost of Snapchat? It's overlooked, but does that mean it's undervalued?
Targeting A Younger Audience
Nearly 2/3 of the Snapchat user base is under the age of 25 - this is one thing that Snap has over the other major players (excluding TikToc). We always run into this question when we are meeting with our clients.
"How can we access a younger crowd?"
Well, here's one answer for you - Snapchat might be looked at like a fad, but the reality of the situation is that it holds the attention of MILLIONS of millennials and Gen Z's.
Here's the breakdown: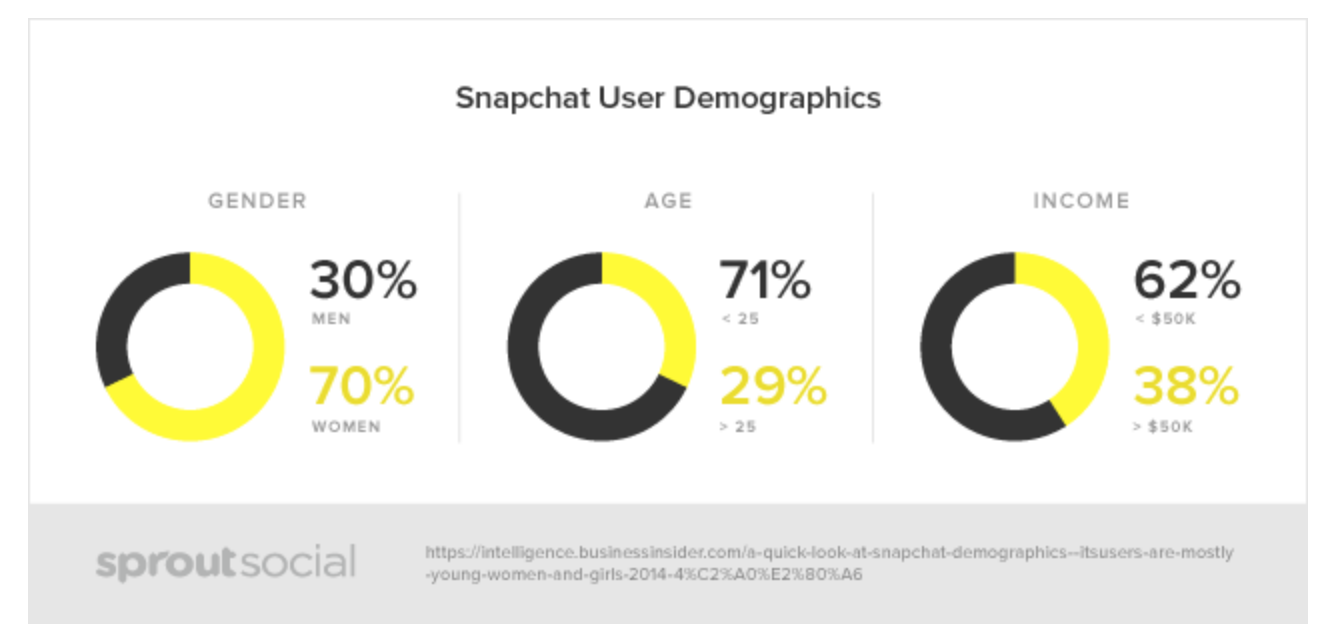 Tracking, Audiences and Data
Just like Facebook and Google, Snapchat encourages the integration of a pixel into your website to help you better target your customers. This is extremely helpful for retargeting and funneling users down into a smaller pool or "hot" prospects.
In terms of demographics, they offer a wide variety of canned demographics - from household income to location and occupation. This limits the options and thinking one might have to do when compared to Facebook and Google audience building.
Instant Conversions
Snapchat has a very intuitive and user friendly "instant conversion" feature that lets users provide their information in real time if they are interested in your ad. Something to think about for your marketing brain.
Conclusion
With a user-base of over 200 million who, on average, open Snap 25 times per day, it's an interesting option to consider for you business. Obviously, content is king, and making it relevant to the audience is what's most important.
Should you invest in content for SnapChat?
Well, my friends, that is for you to decide!