We Run Into It A Lot
A prospect chomping at the bit to start running ads on Google - and we don't blame them. Google has proven to be an effective lead generation machine for not just insurance agents, but businesses of any size.
But there's a common hang up - they have no idea what they are talking about.
You see, Google's ad suite offers a variety of solutions and tools that, when used properly, can be outrageously effective. Two of the most popular being Google PPC ads and Google re-targeting Ads.
Google PPC Ads
Pay Per Click (or PPC advertising) is a form of paid digital marketing where advertisers pay a fee each time their ad is clicked. These ads typically appear at the top of Google search results as seen in the picture below.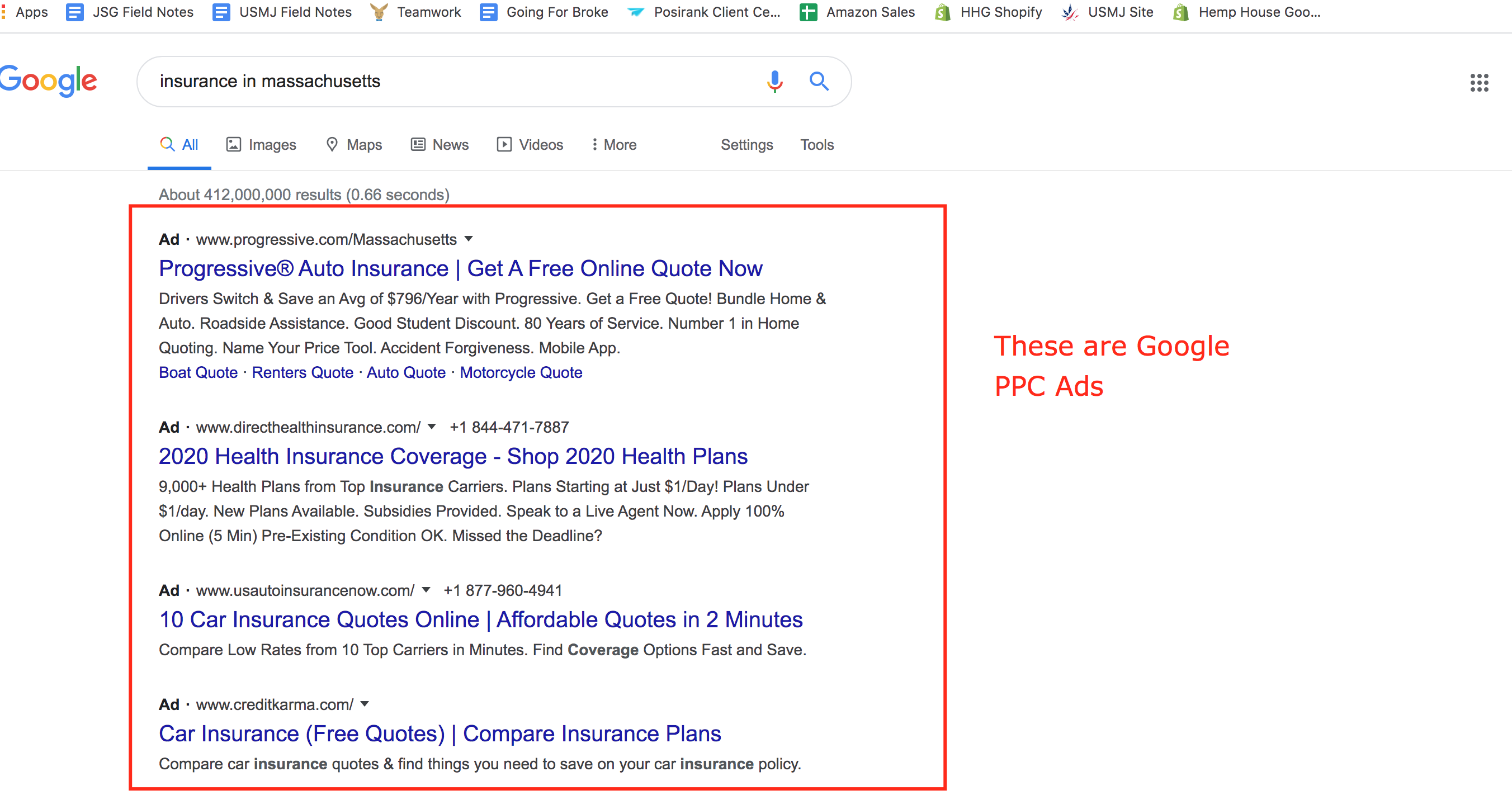 Google PPC ads are typically bottom of the funnel tactics - you're paying a premium to get a user to your site when they search a particular keyword that you've identified as valuable.
For example, the picture above shows the ads that are running when the keyword "Insurance in Massachusetts" is searched on Google. I'd bet that these ads cost between $18 - 30 per click!
Google Re-Targeting Ads
Have you ever been online shopping on a company's site (Target, Nike, etc.) and later that day received ads from that brand?
That my friends, is re-targeting 101.
To put it simply, re-targeting is using what you know about your potential customers (when they visited your site, what pages they looked at, how long they stayed, how many times they've come back, etc) to stay on their radar until they make a purchase. See the graphic below.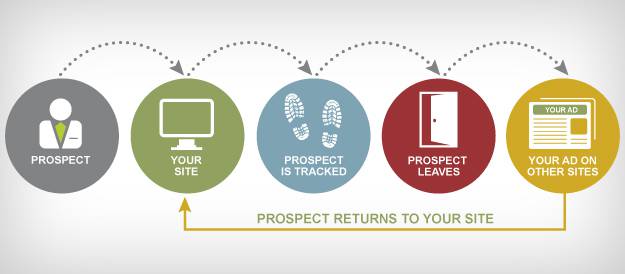 This is the fun stuff - yes, it can be a little creepy, but it's now how the world operates.
Re-targeting involves embedding a tracking code on your site which places cookies on every website visitor. This is how you are able to gather data, which you can then run re-targeted ads against.
Pretty cool right?
Conclusion
There are dozens of ways to market your business and I'm simply here to shed some light on a few of our favorites. If you have any questions or want to dive into detail on these topics, please, please, please reach out!